Give hope with sponsorships!
For many years we have been involved in arranging sponsorships for people in need, especially in the Himalayan region of Ladakh. A sponsorship primarily supports children, but also older people, nuns and monks, whose need we were able to personally convince ourselves. Your support enables a young person to receive a sound education and helps to secure a livelihood and basic medical care, especially for the older generations.
Such a sponsorship means a donation of 1 euro a day. This donation can be transferred to our donation account monthly, every six months or annually by standing order. Of course it is also possible to participate with a smaller amount. We are grateful for every single euro. Of course, 100% of the help goes directly to your sponsored child / family, without withholding a portion for administrative costs and money transfer. Our donation receipt will be sent to you once a year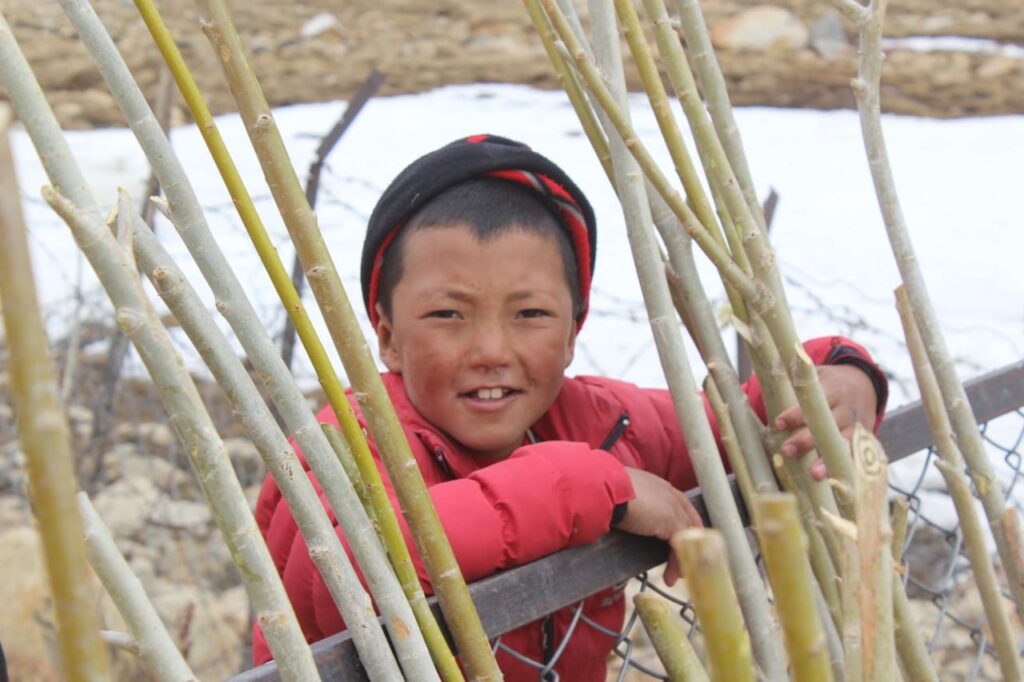 Of course, you have the opportunity to have a personal exchange with your sponsored child and their family. If you are interested in flying to Ladakh with us, you can get to know your sponsored child / monk / nun / elderly person personally. Such a trip is organized once a year in the summer by Lama Samten and Susanne Mic. Give hope with your sponsorship for children in Ladakh. For basic services, education and the chance for a better future. Please contact us if you would like to support voluntarily. We look forward to you!
Please write us a message if you are interested in a sponsorship.
Project cooperation with Himalaya Haus e.V .:
Boarding school for orphans and children from remote Himalayan areas
Project leader: Lama Konchok Samten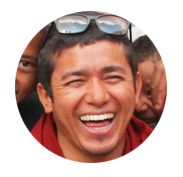 The construction of the "Nalanda School and Library" (school and library) started in 2019. Already in the summer of 2016, the land was consecrated in a ritual ceremony by His Holiness Kyabgon Chetsang Rinpoche. The "Nalanda School and Library" will be a boarding school in the center of Ladakh that will offer free education and permanent housing for orphans and children from disadvantaged villages in the Himalayas. The building land was made available in 2013 by the municipality of the village of Saboo.
The site is on the edge of the village, nestled between two mountain ranges, not far from Leh – the capital of Ladakh.

The buildings are planned to be open and bright. Trees should be planted in the schoolyard to create an inviting atmosphere. The school is intended to offer students, teachers and visitors a quiet environment for their studies.
The desire to build this school, which combines modern education and traditional Ladakh values, has been a matter close to the heart of the members of the "Vision Himalaya Ladakh" for a long time. In the future, students will be taught the Ladakhi language, its culture and Buddhist ethics.

The school will also have a public library, which will preserve the rich textual tradition of the Himalayas and also offer a general platform for exchanging ideas. The organizers hope that not only the financial opportunities can be collected in the form of donations, but that good wishes, ideas and positive energies can also contribute to putting this project into practice and creating a promising foundation for the students .

Your contribution creates the basis for the financing of this great heart project.
With this project we want to support our children on their way to a future with good educational opportunities. A good education is expensive for Ladakhi children, but impossible for orphans.