mahamaya Drikung Förderkreis e.V.
At the beginning of 2020 we founded our association "mahamaya Drikung Förderkreis e.V." in and around Regensburg.
It is a matter close to our hearts to support the people and environmental activities in Ladakh.
Ladakh is considered to be the highest settlement area on earth in the Himalayan region of northern India.
How is the climate in the Himalayan region related to our and global climates?
For this we offer study groups as well as transcultural exchange in the form of roundtables, lectures and campaigns.
An important area is collecting donations to support:
– the self-efficacy of the local people
– the construction of schools and school projects, in relation to nature education offers – education for sustainable development, permaculture and climate protection, e.g. from tree planting campaigns in Ladakh.
– contribute to the preservation of the nomadic culture, e.g. through financial as well as active help in building a hostel for nomad families.
What characterizes the peaceful and modest coexistence of the different tribes and their traditions?
Building on this question, we would like to use our activities in Germany to promote Buddhist values ​​such as tolerance,
Caring compassion and joy of heart in living together through events and invitations from Buddhist scholars,
Mediate and promote speakers, environmental specialists and artists.
Study trips
We also offer a study trip to Ladakh about every 2 years, which includes visiting some of the unique ancient Buddhist monasteries.
The next trip will take place in summer 2024.
Volunteerships / sponsorships
We are happy to arrange traineeships and sponsorships for several school projects.
The life of all living beings, whether human, animal or otherwise, is precious and everyone has the same right to be happy. Everything that populates our planet, birds and wild animals are our companions. They are part of our world, we share it with them.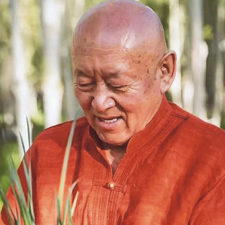 Our spiritual leader: H.H. Drikung Kyabgon Chetsang Rinpoche
His Holiness Drikung Kyabgön Chetsang, the 37th throne holder of the Drikung Kagyu lineage and the 7th reincarnation of Chetsang Rinpoche, is a manifestation of Chenrezig (Avalokiteshvara). Drikung Kyabgön Chetsang, Konchog Tenzin Kunsang Thrinle Lhündrup, was born in 1946 into the aristocratic Tsarong family in Lhasa. Many wonderful signs and visions accompanied his birth. His reincarnation was confirmed by a vision of the Drikung regent, Tritsab Gyabra Rinpoche and numerous additional divinations, among others by Taktra Rinpoche, the regent of Tibet, by H.H. the 16th Karmapa and by S.H. Rigging Matrul confirmed beyond doubt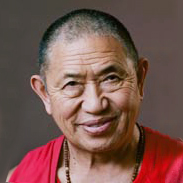 Our teacher: H.E. Garchen Rinpoche - Founder of the Drikung Garchen Institute
His Eminence Garchen Rinpoche is the founder and spiritual director of the Drikung Garchen Institute. He is one of the most important masters of the Drikung Kagyu tradition. His line of incarnation can be traced back to Gardampa Chodengpa, a disciple of Kyobpa Jigte Sumgön (the founder of the Drikung Kagyu lineage). Garchen Rinpoche was born in Nangchen Kham (Eastern Tibet) in 1936. He was recognized and enthroned by His Holiness the late Drikung Kyabgön Shiwei Lodrö. He lived in Lho Miyalgon Monastery in Tibet until he was 22 years old. His three-year retreat was interrupted shortly before the end by the political turmoil in Tibet. S. E. Garchen Rinpoche was detained in a Chinese labor camp for 20 years. In prison he received Dzogchen teachings from Khenpo Münsel Rinpoche and practiced secretly. After his release from prison in 1979, he took care of the rebuilding of the Gar Monastery and 27 other Drikung monasteries in Eastern Tibet. In 1997 Rinpoche visited the West for the first time and established 5 Drikung Garchen Centers in America and Europe. He tirelessly travels to the various centers and monasteries in Asia, America and Europe. >> Biography of S.E. Garchen Rinpoche with his previous incarnations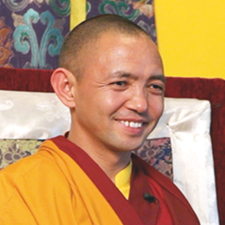 Our teacher: Khenpo Choskyab - our first contact in 2018
Khenpo Choskyab was born in 1977 in the village of Umla, Ladakh into a farming family. At the age of 11 he took novice vows at Phyang Monastery. He belonged to the first group of monks who began studying Buddhist philosophy at the newly established Drikung Kagyu Institute near Dehradun in 1987 and continued his studies at the Sakya Dzongsar Institute, then taught the monks and nuns. In 2000/2001 he received the complete transmissions of the Drikung Kagyu tradition as well as from S.H. Je Khenpo Rinpoche teachings and transmissions of Chakrasamvara (Khorlo Demchog). He then studied Buddhist logic, the Prajnaparamita Sutras and the teachings of Madyamika philosophy with Je Rinpoche at Drepung Loseling Monastery in South India for another 9 years. Through his intense efforts, Khenpo Konchok Chökyab was able to complete not only the study of the teachings of the Drikung Kagyu but also the Sakya and Gelug traditions, and in 2009 he received the title of Khenpo from His Holiness Drikung Kyabgön Chetsang. Since then he has been one of the responsible khenpos at Kagyu College in India. In 2018 we invited him to Regensburg to introduce ourselves to the Chenrezig practice. (see archive).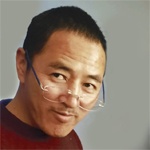 Our teacher and club member: Lama Stanzin Norboo Kopay
He began his schooling at Shachukul Gonpa School, near his hometown of Shachukul, Changthang, Ladakh, and continued his education at the Central Institute of Buddhist Studies, Leh City. Since completing his school education, he has been working as a teacher in the Shachukul Gonpa School. He is also our contact person and manager for the "Bau Mahanmaya Girl Hostel" project in Leh for nomad children.
Since 2022 he has been accompanying the 11th phase of the GoGreen GoOrganic plantings in Chushul. 150,000 trees were planted on World Earth Day under the auspices of the Green Ambassador of Ladakh (H.H Drikung Kyabgon Chetsang Rinpoche).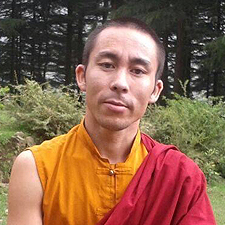 Our teacher and club member: Lama Tashi Deldan
Lama Tashi Deldan has been teaching Buddhist philosophy and meditation in Heuchelheim since August 2015.
He entered Tserkarmo Monastery, near his hometown of Tingmosgang, Ladakh, at the age of 10 and shortly thereafter began training at the Drikung Kagyu Institute in Dehradun. After 14 years he moved to the Institute for Buddhist Dialectics in Dharamsala, where he studied Buddhist philosophy for another 6 years.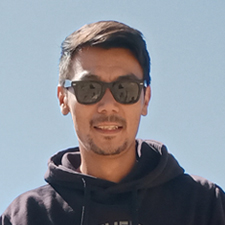 Our friend and guide in Ladakh: Rinchen Nurboo
Rinchen, cousin of Lama Tashi Deldan, lives with his family in Leh, the capital of Ladakh. It relates to the country and place information, especially in the Nubra Valley. He is also an excellent and safe driver. This is of immeasurable value on our treks and excursions View Trans Himalaya. Rinchen removed the host family, checked the routes and contacted the monks in Ladakh.
We are very happy to have him on our Mahamaya team.
Pedagogical specialist and nature pedagogue (nature therapy)
Duggendorf, Germany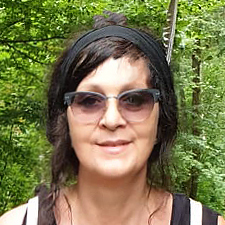 Graphic designer
and Web designer
Regensburg, Germany
Manager of the Parliamentary group of the Social Democratic Party – Regensburg
Beratzhausen, Germany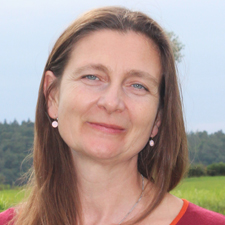 Social pedagogue and
debt advisor at Contact e.V.
Nittendorf, Germany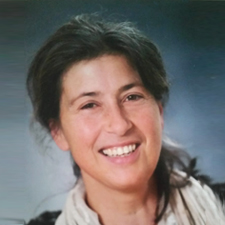 Curative educator and group
leader in the kindergarten
Norderstedt, Deutschland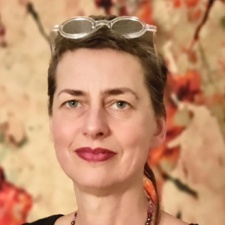 Self-employed
Nittendorf, Germany
Thanks to the Tibet Initiative Regensburg for the good cooperation!