Mahamaya Changthang Nomadic Girls Hostel
The hostel now has a name. And we feel very honored because it now bears our club name.
Why the Mahamaya Hostel near Leh
is so important for the students from the Changthang region...
von Lama Stanzin Norboo Kopay, Founder of ECSOL (Projektleiter) und President of Shachukul Gonpa School
The Changthang area currently has only one monastery boarding school, Shachukul Gonpa School, for children from nomadic families. After the seventh grade, they had the opportunity to switch to a college in Leh under difficult conditions. Since this new way to school would go over one of the highest passes on earth every day, most nomad children do without it – especially girls.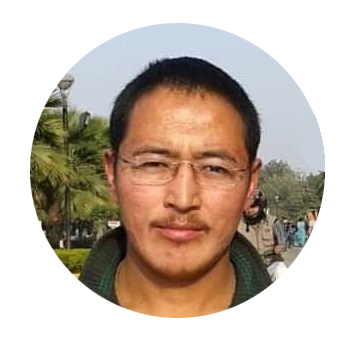 2022 - Start of construction

With the help of donations, the construction of the Mahamaya Hostel in Choglamsar near Leh could now begin.
2023 - How should the Mahamaya Hostel near Leh look like
and how much money is needed
In 2020, land was purchased in Choglamsar near Leh (7680 sqm) to build a hostel (= student residence) for the nomadic children from the Changthang area (primarily for girls) with the aim of providing an equal educational opportunity. The plans for the hostel have now been revised and expanded for 60 girls. These plans have now been approved. Due to the enlarged plans and the expensive tree materials, the estimated cost is now approximately 80,000 euros (8 core rupees).
Mahamaya e.V. is helping to finance the further construction of the hostel by arranging yak and cashmere wool from Ladakh.